The Clearview Library District is a library district formed under Colorado Library Law (CRS 24-90-101 et seq) in 1985. The district is not financially connected with any other library, school, or town, and is funded through dedicated, voter-approved mill levies or bond measures by way of residential and commercial property taxes.
Each year, the Library Board-approved mill levy is certified by the Library Director to Weld County. Our district is currently funded by a 3.546 mill levy to support operations.
Mill Levy Timeline
1985: Windsor Severance Library District formed at 1.5 mills
1995: Voter-approved tax increase (1.740 mills, 0.93 bond)
2001: Voter-approved mill levy increase NTE 3.546 mills (1 mill increase) and TABOR 2 prevention ("de-Bruced")
2011: Third Street building is paid off four years early (0.93 bond sunsetted)
2021 Budget Highlights
Revenue
The Clearview Library District's revenue for 2021 is $4,909,723, supported almost entirely by general property tax. This total is 4.7 percent less than 2020 — $242,341 — due to a downturn in the Oil & Gas industry.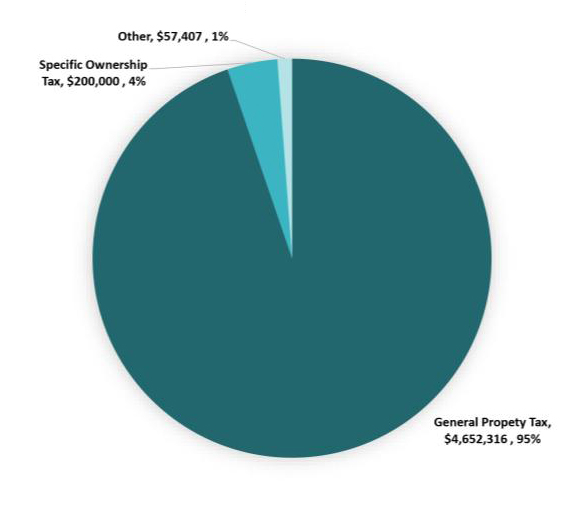 Expenses
Consistent with years past, the majority of expenses (61 percent) for the Clearview Library District center on staff salaries and related items, including health insurance and employee retirement.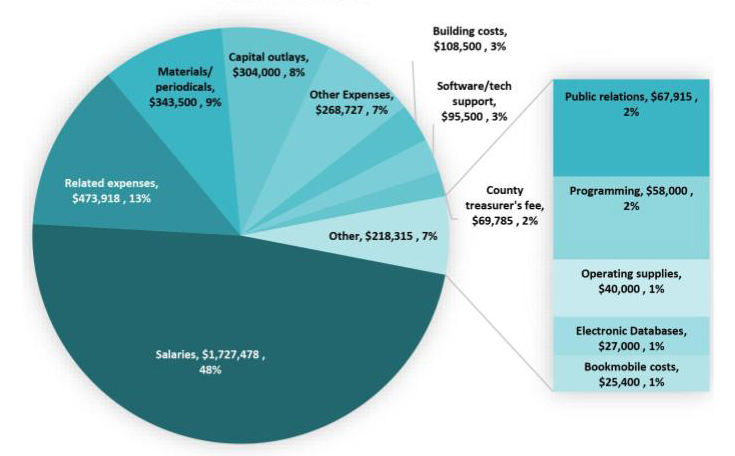 Outside of staff-related expenses, the 2021 budget includes more than $300,000 for capital outlays, which includes building improvements, and furniture, hardware, and equipment replacements.
For more information on our budget, view the Director's 2022 Budget Message.
Financial Documents