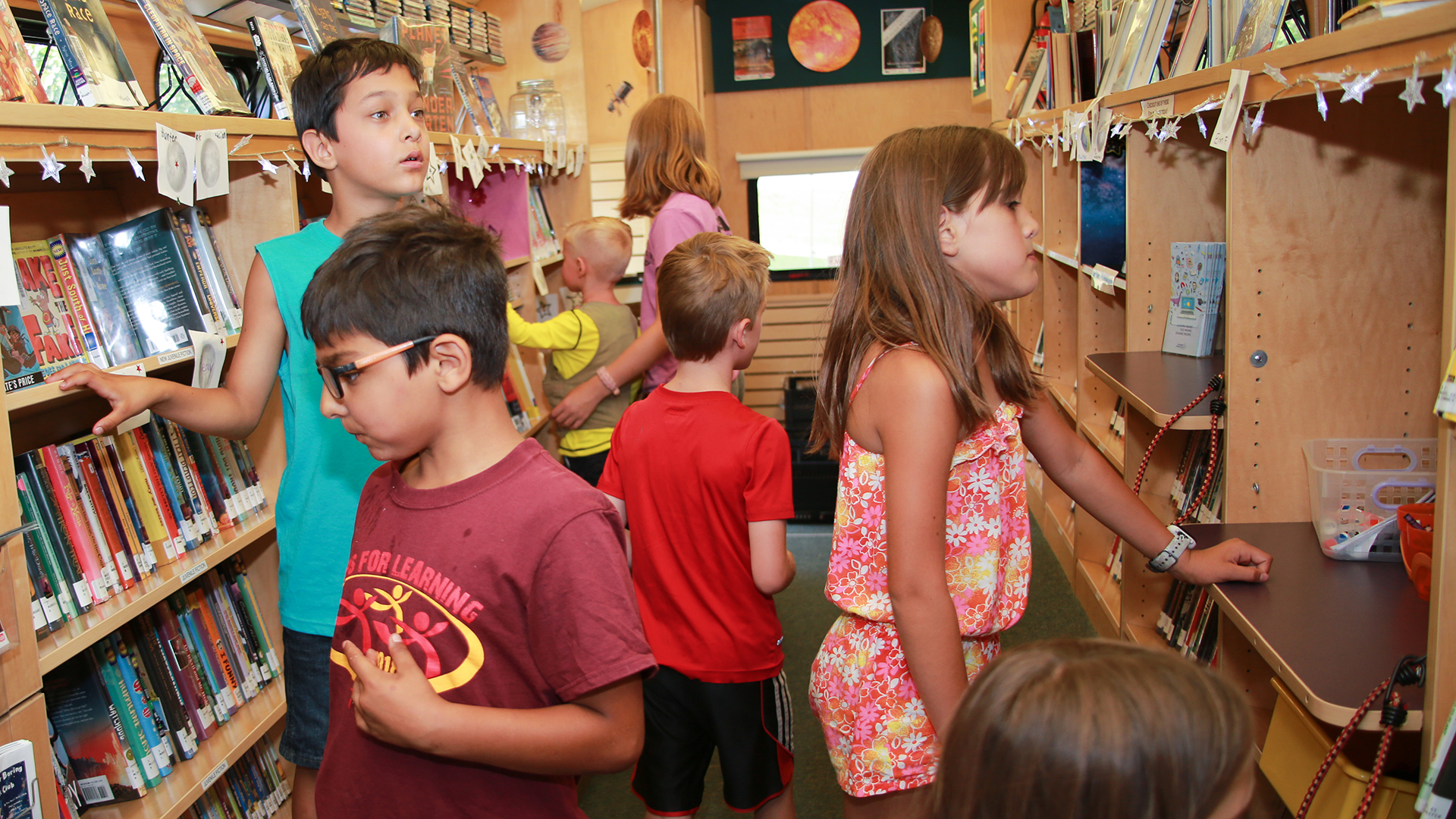 Our bookmobile — a mini library on wheels — travels to regular stops in our three communities each week to bring a sampling of library materials and services to your neighborhood.
Check out our schedule, this Staff Spotlight, or call 970-203-4319 for more information.
Delivered Materials
To have an item delivered to a bookmobile stop, place a request in our catalog and select "Bookmobile" for the location, and your holds will be brought to the stop closest to your home address.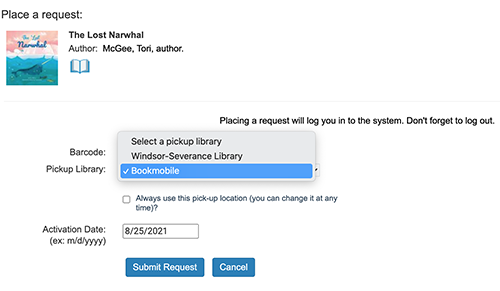 Returned Materials
Place items to be returned in the bins outside the bookmobile. We'll also collect Weld RE-4 School District and Windsor Charter Academy library books.