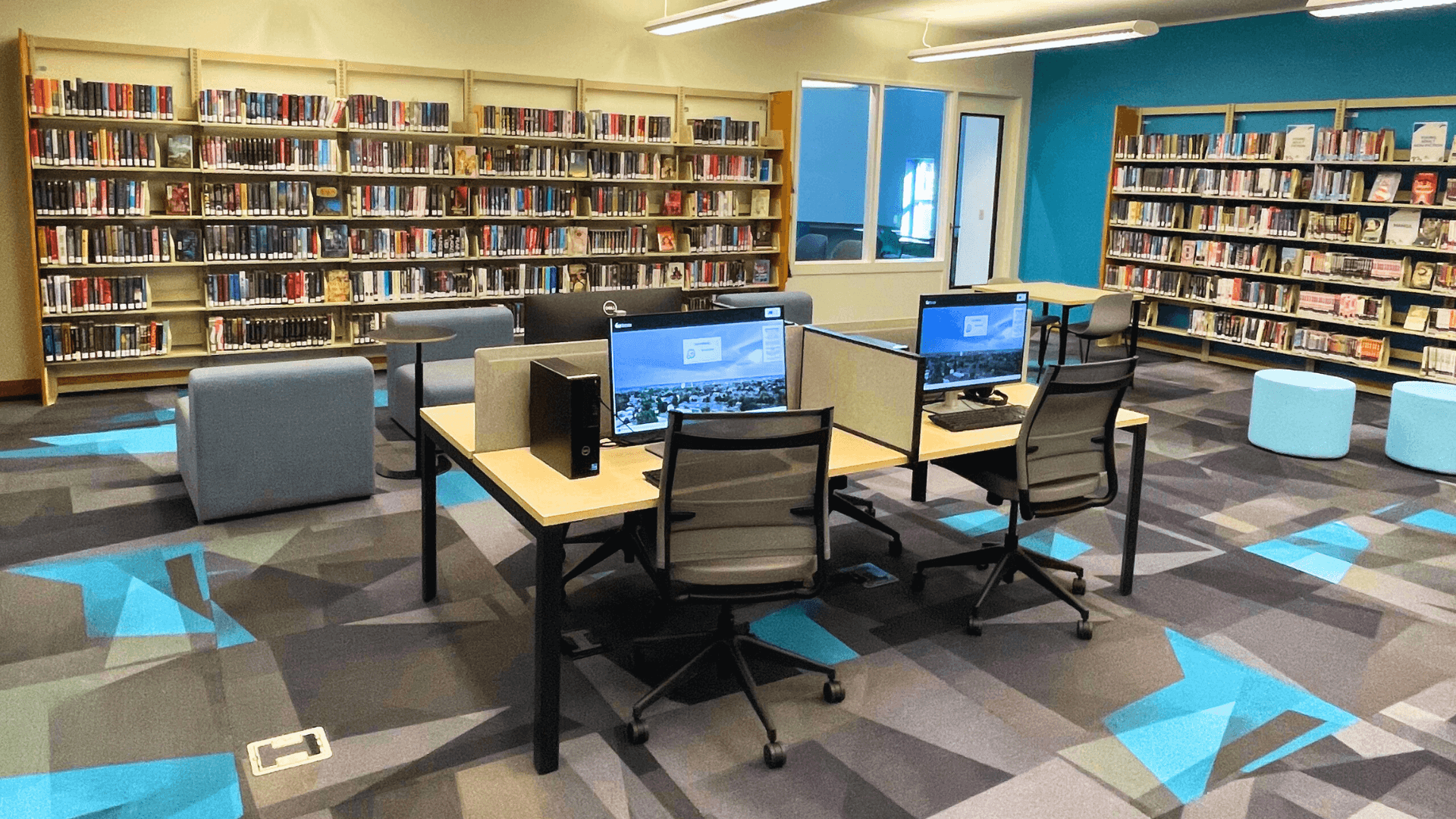 Upcoming Events
Teens have a safe, welcoming place to study, socialize, and access new technology and materials with the Clearview Library District. Not only that, but our community's young adults have a voice and ownership in library programs and resources through the Teen Advisory Group, which meets quarterly.
Exclusive Programs
Programs are exclusive to the age group and range from Dungeons and Dragons to Teen Cooking Challenge, and Teen Craft-a-Thon to Poetry Slam. Teen programs pair learning new things with social skills that prepare them for life beyond high school in a judgment-free zone.
Teen Area
The Teen Area at the library is a vibrant and welcoming space created specifically with teens ages 12 to 18 in mind. Located north of the Children's Imagination Room, just past the Explore Kit Collection, it's a place to read, study, collaborate with friends, or just hang out. Here, teens can explore their interests and be creative in their own space. Also, the Teen Area offers exciting programs where you can hang out with friends and enjoy some fun activities together.
With computers, comfy seats, and workstations, you can browse and check out our collection of young adult fiction, nonfiction, and manga or even play games with friends. For those looking for some extra fun, you can access the Teen Tower Video Gaming Space and find your inner gaming hero. Discover the hidden gems of the Teen Area today and claim it as your new go-to spot in the library for good vibes and great reads.
Teen Tower - The Ultimate Video Gaming Space
Gotta go fast to the Clearview Library District Teen Video Gaming space, where all you need is a library card to check out controllers and a love for gaming! Library staff has teens ages 12 to 18 covered with an awesome collection of games rated teen and below. Sign up to play solo or with your friends and take turns racking up points and defeating bosses like Sonic the Hedgehog, Bowser, and more! Whether you're a long-time gamer or just starting out, get ready for a blast of fun with Mario-like enthusiasm. Come check out our Teen Gaming space at the library to unleash your inner gamer and experience the excitement of leveling up while having fun with your friends.
Video Gaming Space Fall Hours
Monday - Friday: 4:00 p.m. - 6:00 p.m. 
Saturday: 1:00 p.m. - 5:00 p.m.
New Items
Homework Help
Roman Empire? Spanish verb conjugation? The life cycle of a fruit fly? No matter the topic or assignment, we can help! Here are a few resources to get you started:
Volunteer Opportunities
Teens ages 12-18 can volunteer at the library. Opportunities include helping prepare programs and special projects, shelve materials, and more — all on your own schedule. Visit our volunteer page for more information and the application.