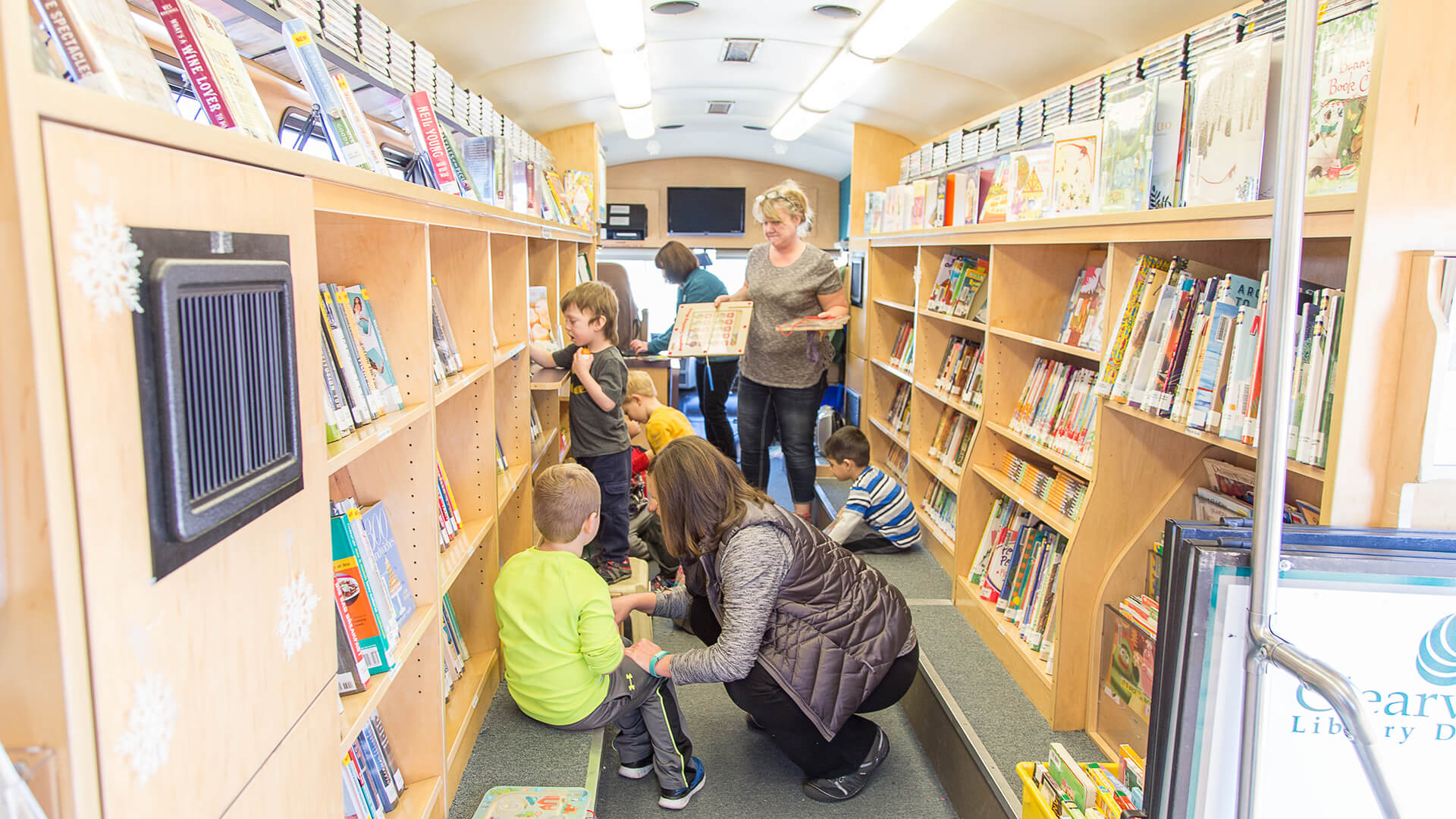 Mission
Cultivate Curiosity. Enlighten the Mind. Strengthen the Community.
Vision
We aspire to be a launching point for discovery — creating innovative and adaptive spaces where everyone can explore, imagine, create, and learn on the path of lifelong learning to improve ourselves and our communities.
While we work to meet the needs of the entire community, we focus our resources, opportunities, and experiences in three key areas:
Foster Early Literacy — We believe that literacy is a key component to learning and future success. We work to cultivate a love for lifelong learning in the children of our community through essential aspects of early literacy, such as reading, writing, singing, playing, and talking.
Build Connections — We believe that social connection is critical to growing, learning, and contributing to stronger communities by building bridges across generations, cultures, ideas, and beliefs to support learners of all ages.
Inspire Lifelong Learning — We believe that learning and exploration are essential parts of our shared human experience. These happen in many ways, at different paces, and last a lifetime. We strive to engage individuals of all ages and interests in wondering and discovering what was, what is, and what's to come.
Every three years, we look to take specific actions — based on community input — that work towards achieving our mission and vision through the strategic planning process. Learn more about what we're working on in the 2020-2022 Strategic Plan.