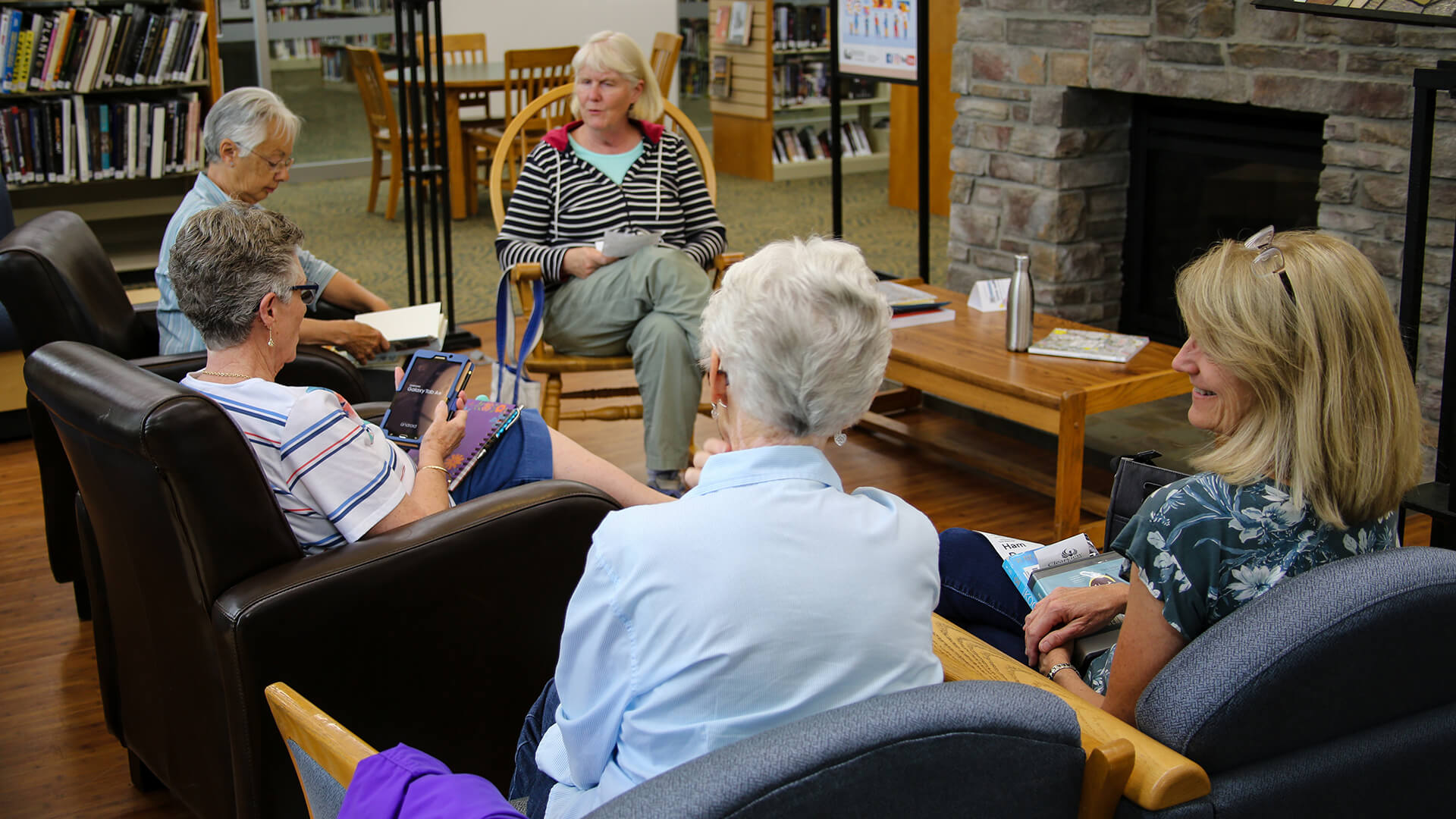 Looking to indulge in a good read and enjoy a lively conversation? We have book clubs for all ages at the library. Here's a sample of what we currently have to offer:
History by the Book
(Ages 18+) - History by the Book meets to discuss historical fiction and non-fiction books. We explore the deeper stories behind historical events and periods in the past.
Better than the Movie Book Club
(Ages 18+) - Better Than The Movie Book Club meets to discuss a new buzzy book that has an upcoming film or TV adaptation. When everyone else is talking about it, we can say we actually read the book first.
Not Your Boring Book Club
(Ages 9 - 12) - Not Your Boring Book Club is a 5-week book club that fosters the love of books and reading and provides a lively environment for 9 to 12 year-olds to gather, chat, create, and learn together.
Reading Bugs
(Ages 6 -9) -  Reading Bugs is a 4-week book club that fosters the love of books and reading and provides an engaging environment for 6-8 year old's to communicate, learn, make and play.
For more information, visit our programs & events calendar or stop by the help desk. 
Book Club Resources
Book Club Kits
Share your love of reading and conversation by checking out one of our captivating book club kits!  Located just past our audiobooks CDs, you'll find our Book Club Kit Collection lining a dedicated shelf in clearly-marked plastic bins. 
Each kit holds a total of 11 copies of a selected book, as well some additional lit-lover gems like author bios, discussion questions for sparking thoughtful debates, and printed resources that will help enhance your understanding of the narrative. A team of library staff selects and curates this collection, and we're constantly updating our inventory to meet with the trends and interests we see in our community. Intrigued? Then come to the library and check one out to start your own reading adventure.
Our Book Club Kits checkout for a period of 6 weeks, and can be renewed for an additional 6 week checkout period, if there are no holds on them. Holds may be placed on checked-out kits, but it is not possible to reserve for specific dates. Each kit checks out as a single item, and the borrower will be responsible for its contents. A replacement cost will be assessed for lost books. 
To view the Book Club Kits, stop into the library or search "Bookclub Kit" in our online catalog to place a hold.
Hoopla

Each quarter, Hoopla will release a new Spotlight Selection title, along with materials, including a discussion guide and exclusive author interview to help you get the most out of your book club. Hoopla will also curate an additional eight recommended titles to meet the diverse interests of any group. Your next great book club pick is here! Discover more on the Hoopla Website.
NoveList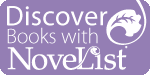 Starting a new book club? Need to re-energize a long-term book club? Novelist can help! Search articles written by librarians and book club experts that offer solutions to these, and many more, book club challenges. The Book Discussion Guides provide summaries, read-alikes, and discussion notes on hundreds of books, from literary fiction to fantasy and all points in between. Find these resources and more in Novelist.
Colorado State Library Bookclub Resource

Colorado State Library has book club bags available for libraries to borrow. These bags contain 10 books and a binder with questions for the participants. Visit the Colorado State Library Bookclub Resource page. Please email interlibraryloan@clearviewlibrary.org with the name of the book club bag you'd like to borrow, and we will request it for you. Once the book club bags arrive and are ready, we'll notify you. The check out time for book club bags is typically five weeks.