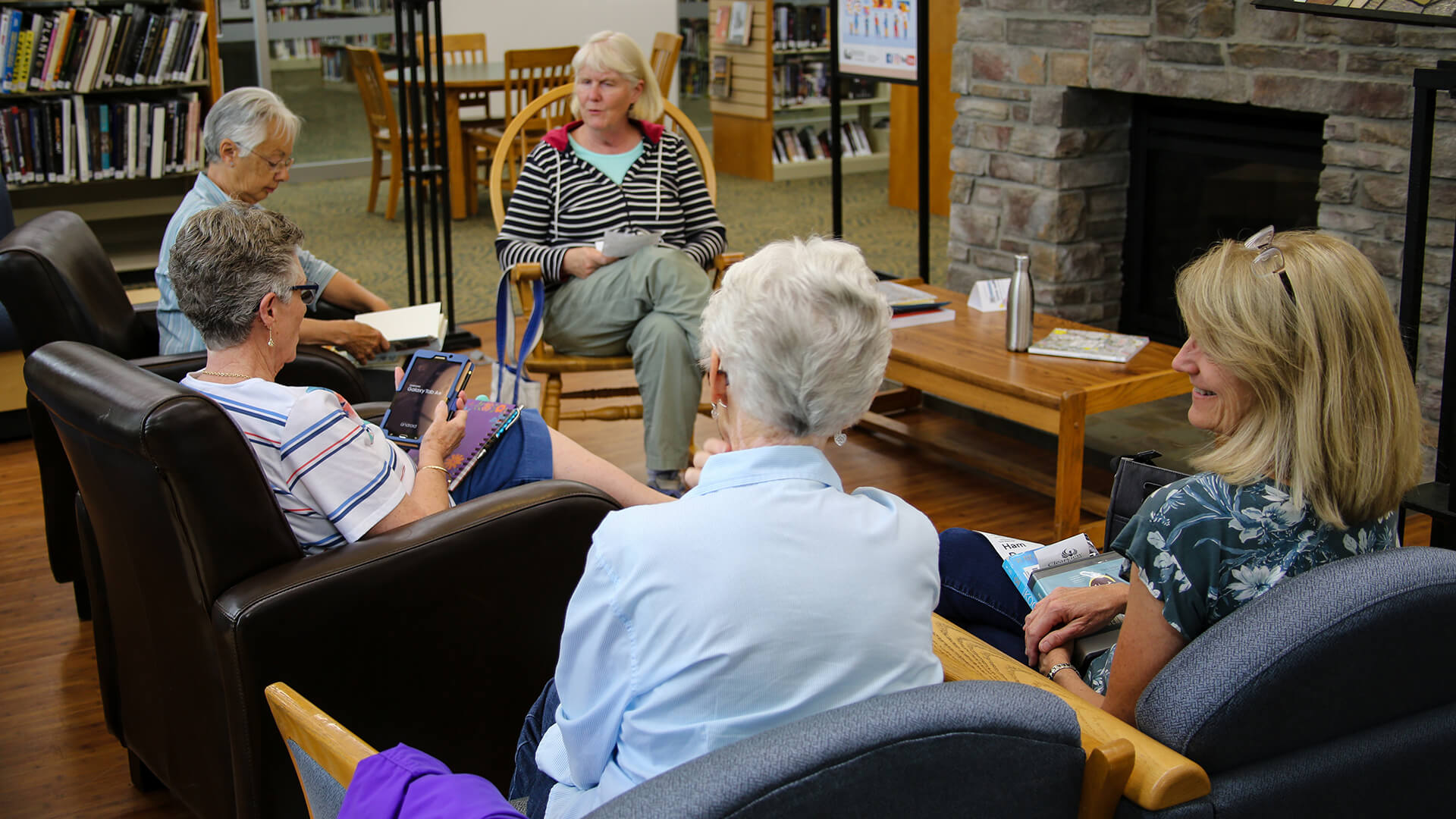 Looking to indulge in a good read and enjoy a lively conversation? We have book clubs for all ages at the library. Check out these book clubs that meet at the library!
If you're interested in having your own book club meet at the library, please let us know.
Book Club Resources
Hoopla
Each quarter, Hoopla will release a new Spotlight Selection title, along with materials, including a discussion guide and exclusive author interview to help you get the most out of your book club. Hoopla will also curate an additional eight recommended titles to meet the diverse interests of any group. Your next great book club pick is here! Discover more on the Hoopla Website.
NoveList
Starting a new book club? Need to re-energize a long-term book club? Novelist can help! Search articles written by librarians and book club experts that offer solutions to these, and many more, book club challenges. The Book Discussion Guides provide summaries, read-alikes, and discussion notes on hundreds of books, from literary fiction to fantasy and all points in between. Find these resources and more in Novelist.
Colorado State Library Bookclub Resource
Colorado State Library has book club bags available for libraries to borrow. These bags contain 10 books and a binder with questions for the participants. Visit the Colorado State Library Bookclub Resource page. Please email interlibraryloan@clearviewlibrary.org with the name of the book club bag you'd like to borrow, and we will request it for you. Once the book club bags arrive and are ready, we'll notify you. The check out time for book club bags is typically five weeks.