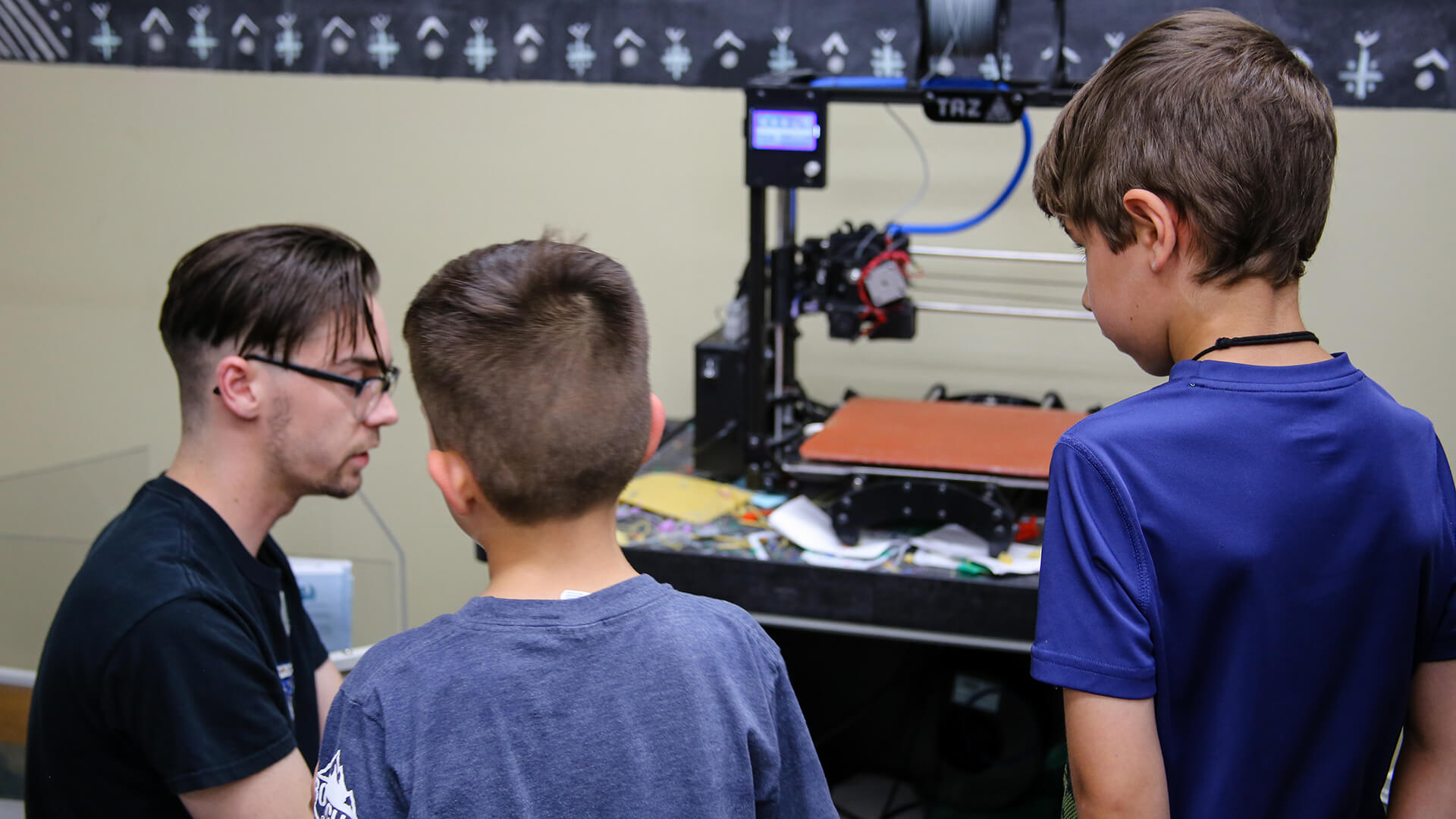 3D printing is the process of creating three-dimensional objects from a digital file. Your three-dimensional object is constructed by laying down successive layers of material until it's complete. You can create everything from a guitar pick to toys and coasters.
Guidelines
You can't use the 3D printer to create material that is:
Prohibited by local, state, or federal laws.
Unsafe or construed as having the intent to harm.
In violation of another's intellectual property rights.
Any materials visually inappropriate to the library's environment.
How to submit a file for no-cost 3D printing:
Design and save the file in .stl format.
Email the .stl file to 3dprint@clearviewlibrary.org.
Include your top two choices for your single-color print — white, green, or blue.
Our 3D printer is a Lulzbot Mini with the printing dimensions (bed size) of 6" x 6" x 6.2". The printer uses PLA (polylactic acid), a biodegradable plastic that is not heat resistant. Our staff will apply your designs to the 3D printer, and it will take two to four weeks to produce, depending on the size. We'll email you when the object is ready for pickup.
3D Files Ready to Print

3D File Design

Project Ideas
A few disclaimers:
We're not responsible for any damage, loss, or security of data arising from the use of our computers, equipment, or network, or for the functionality or quality of content produced on the 3D printer.
Printed objects must not infringe upon any third party's intellectual property rights. By submitting content or objects, you agree to assume all responsibility for, and shall hold the library harmless, in all matters related to patented, trademarked, or copyrighted materials.
Some prints require the use of supports and rafts for the print to come out successfully. Responsibility for removing rafts and supports is up to you. We cannot guarantee model quality or stability, or confidentiality of designs.
We retain the right to refuse any requests.