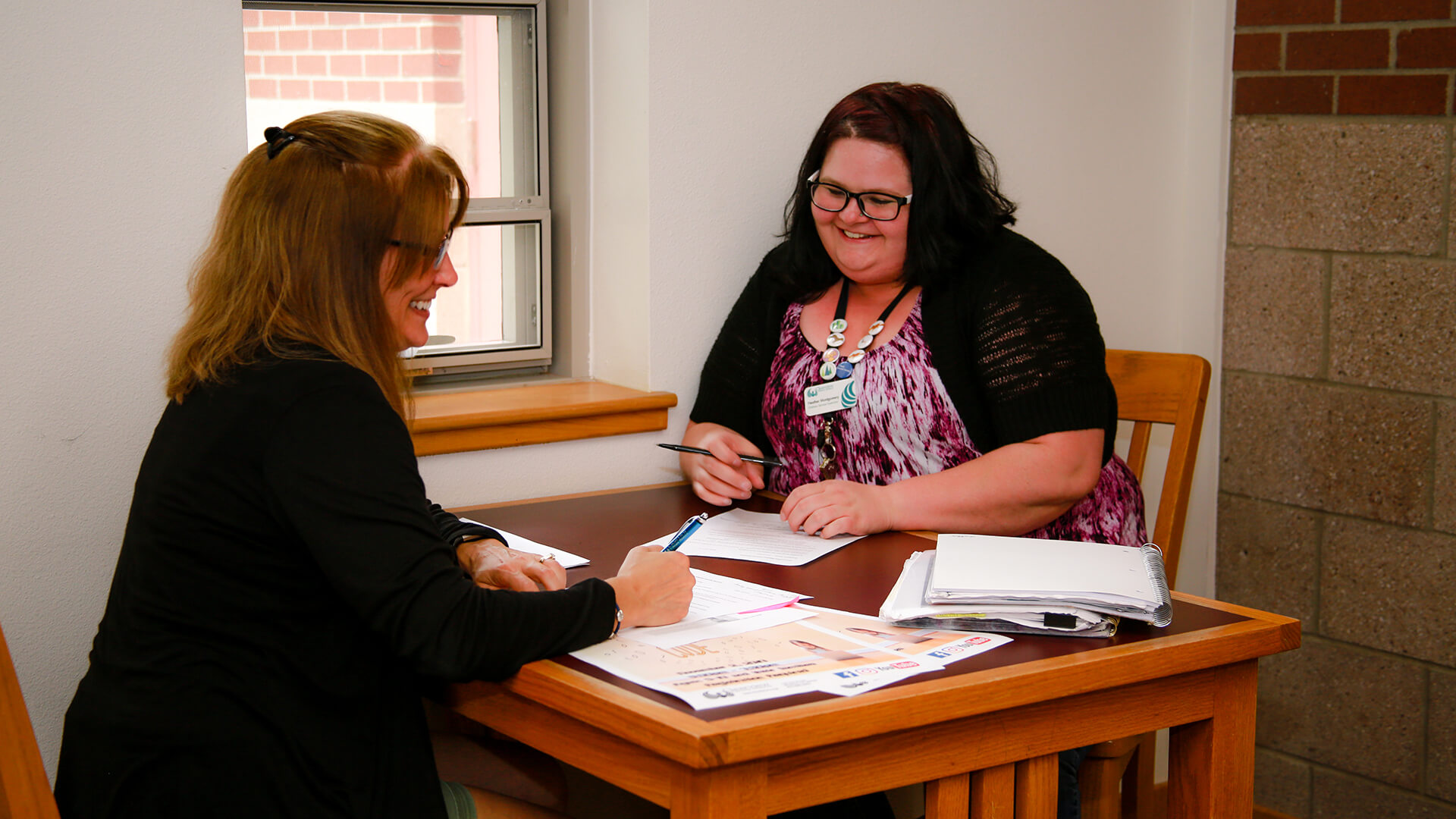 Every member of our team is an essential component to fulfilling our mission — Cultivate Curiosity. Enlighten the Mind. Strengthen the Community. — and to helping our community thrive. 
Our 40+ staff members work to serve the more-than-25,000 residents that reside in our district, online and in-person, through our 3rd Street location, bookmobile stops, mobile services efforts, and more.
Guiding Principles
Staff culture and our work environment is an important foundation to all that we do, and so we unite around our Guiding Principles. We look to build and strengthen three main areas in how we serve each other and our community: Communication, Community, and Teamwork.
Competitive Benefits
Our full-time staff are offered a competitive benefits package in addition to their salary. Benefits include medical, dental, vision, and life insurance options, as well as paid time off, continuing education funds, wellness reimbursements, and more.
Background Screening
Pre-employment reference checks, background screening, and other verifications are generally required. 
Equal Opportunity Employer
The Clearview Library District is an equal opportunity employer. We do not discriminate against applicants on the basis of age, race, sex, color, creed, marital status, religion, national origin, disability, sexual orientation, or any other status protected by local, federal or state laws. We will make all reasonable accommodations to ensure that people with disabilities have an equal opportunity in employment.
Current Openings
We currently have an opening for a full-time Children Services Librarian II. Read the full job description here. To apply, please send resume, cover letter, and three references to the Director, Ann Kling at director@clearviewlibrary.org, and the Public Services Manager, Casey Lansinger-Pierce at casey@clearviewlibrary.org. Closes September 28, 2022.