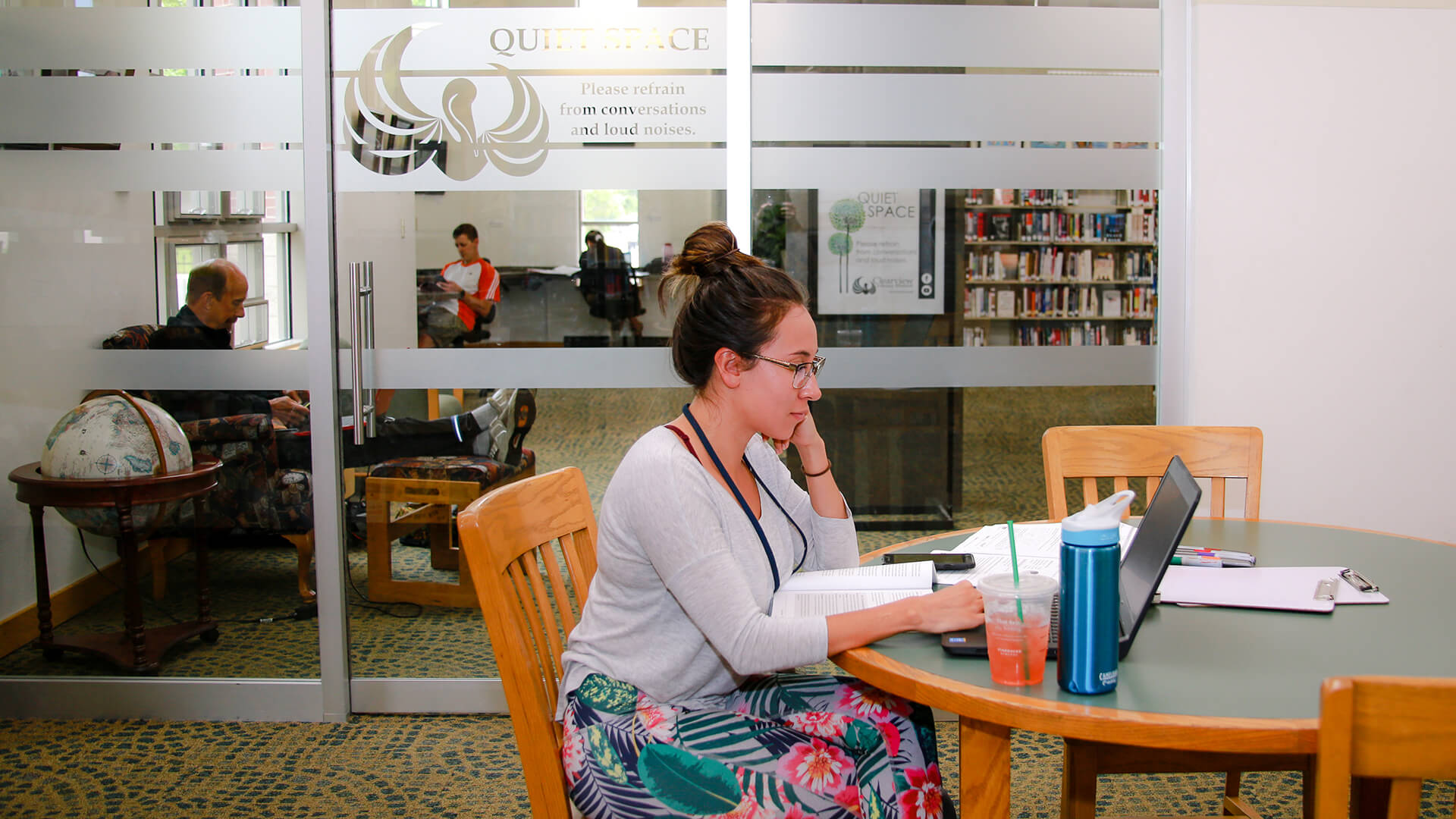 Learning doesn't stop on graduation day. That's why we offer resources and experiences that engage and connect our community, building bridges across generations, cultures, ideas, and beliefs to support lifelong learning.
Active Programs
From book clubs to creative arts, and writing to trivia, we have something for everyone and every interest.
Quiet Space
Bring your morning cup of coffee into the library to leisurely read by our cozy fireplace. We have a wide selection of newspapers delivered daily. Or, co-work at the library in the Quiet Space. We have eight dedicated stations perfect for you to pull out your laptop and work the day away connected to our secure and fast WiFi.
Accessible Library Materials
We have several resources for individuals with visual impairments. In the back of the library, we have a growing large print collection. You can find large print books by selecting "Large Type" in the "All Material Types" dropdown in our online catalog before conducting your search.
The Colorado Talking Book Library (CTBL) provides additional support, with special playback machines; Braille; and large print books, magazines, and descriptive movies. They have a wide selection that is shipped directly to your home at no charge. Anyone applying for CTBL resources needs to have a qualified organization sign off on their application, and our librarians can help. For eligibility requirements and the application, visit the CTBL website or stop by the library.
Additionally, many of the e-books available through Hoopla or Libby offer ways to support visual impairments. Schedule an Ask a Tech session, and we can help download and set up the apps to your preferences on any device.