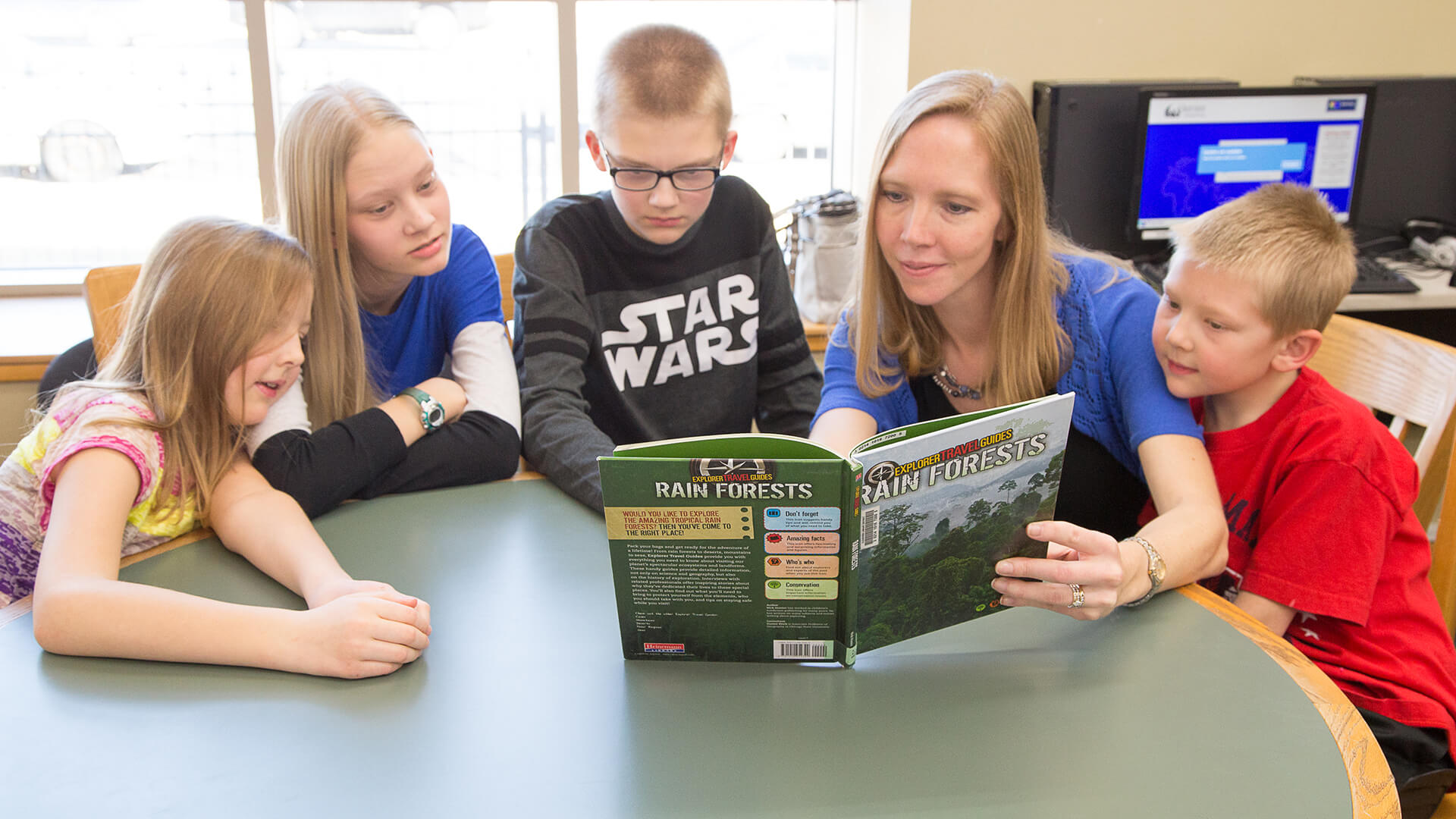 We serve a bustling, family-friendly community, and our library reflects this with an emphasis on early childhood and school-age programs and resources. We're here to help your child get ready for school, as well as help them thrive in the classroom with enriching learning opportunities (that are also fun!) and engaging materials for all interests and abilities.
Children's Area
Our first priority is creating a safe environment for exploration and learning. Just inside the entrance to the library is the Children's Area. Babies and toddlers can explore the castle and read picture books, while school-age children can read to PAWS for Reading therapy dogs under the canopy, use computers to access Minecraft, or work on homework.
Engaging Programs
Programs at our library focus heavily on children. More than three-fourths our programming is geared toward ages 0-12 and their parents. Ranging from STEAM-focused, weekly afterschool opportunities to book clubs, and morning storytimes to special events, we make learning a captivating experience.
Homework Help
Civil War battles? Algebra equations? The hibernation patterns of brown bears? No matter the topic or assignment, we can help! Here are a few resources to get you started:
While we work to create a safe and welcoming place for everyone in our community, we are not responsible for child care or supervision (please review our Unattended Children and Behavior Policy). Additionally, we do not monitor your child's material selection(s). While we can make recommendations on age and ability appropriateness, we encourage families to explore resources together to ensure individual suitability.