Clearview on Business — a new podcast from the Clearview Library District — showcases the amazing local businesses in the communities we serve. Every two weeks, host Kelly Hall, Business Resource Librarian, and guests will interview a local business owner. In these quick, 10-minute interviews, we'll introduce you to the business and encourage you to shop locally as much as you can. You'll be surprised by these great entrepreneurs.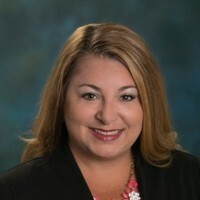 Kelli Ehrhardt, VP of Commercial Banking at TBK Bank in Severance, enjoys working with small businesses. Her knowledge of the community and her enthusiasm are inspiring. She shares some good (and not-so-good) things she sees our local businesses doing and offers helpful tips for all small business owners. Kelly Hall is joined by her guest host, Jennifer Nethery, Director of the Severance Chamber of Commerce.
Location: 399 W 4th Avenue, Severance
Website: www.tbkbank.com
Phone: 720-837-8202
Email: kehrhardt@tbkbank.com

Business' hours / services may have changed. Check out their website for the latest information. The views expressed on this podcast are those of the business owner, and not necessarily those of the Clearview Library District. An interview on this podcast is not an endorsement or referral by the district.