The Cookbook Nook: Farmhouse Rules: Seasonal Meals for the Whole Family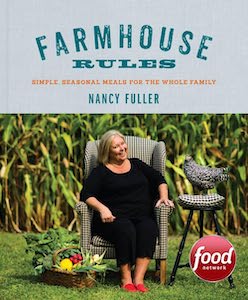 This cookbook is so much Fun! Recipes are divided by season, so you can easily find meals using only in-season ingredients.

Why This Book

With high temperatures and high food prices, finding the motivation to cook can take time and effort. Nancy Fuller's Farmhouse Rules: Simple, Seasonal Meals for the Whole Family cookbook not only provides recipes that use potentially cheaper in-season ingredients but also takes into account the heat during the cooking process. Summer meals include recipes that require little to no heat and taste refreshing after a long, warm day.

What We're Trying: Basil Watermelon Bisque

Too hot? No problem! This delicious soup is best served cold. It includes a sweet watermelon flavor with a jalapeno kick and lime to make it refreshing after a long summer day. Even if bisques aren't your typical go-to meal, this one may just take you by surprise.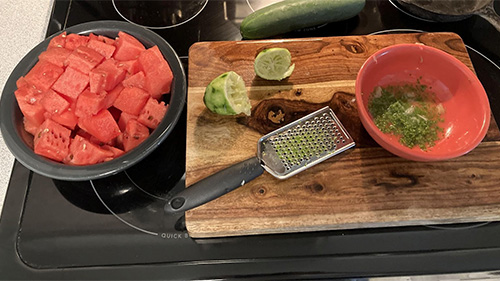 Three-Step Recipe – Toss some ingredients into a blender, refrigerate, then stir in the remaining ingredients when ready to serve
Prep for Later – Easily blend the soup in the morning, and when you return home, add the remaining ingredients for a low-effort meal.
In-season Ingredients – This recipe's limes, basil, watermelons, and cucumbers are ingredients you may already be growing in your garden. Just add some pickled jalapenos, olive oil, and seasonings!
Key Tips - Use a spoon to scoop out the jalapeno brine rather than pour it to ease the risk of too much spice. It's always possible to add more after the bisque settles and cools.
Meet the Author

Nancy Fuller is the host of the popular Farmhouse Rules on the Food Network. She is the "All-American" grandmother – a warm, loving mother who reared six children and devotes her time to thirteen grandchildren who call her Gigi. She and her husband own Ginsberg's Foods, a multimillion-dollar business, and they live in an authentic eighteenth-century farmhouse in New York's Hudson Valley.