Cookbook Nook: Eva's Kitchen by Eva Longoria and Marah Stets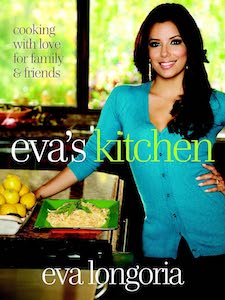 This Cookbook will Make You Hungry: With over 100 recipes influenced by Eva's Mexican heritage and Texas upbringing, there are options for all taste preferences.
Why This Book
As the holiday season begins, our houses may fill with a variety of guests who all have different food preferences. Eva Longoria's cookbook, Eva's Kitchen, offers a wide variety of recipes, making it easy to select something everyone will enjoy. Eva teaches readers essential cooking skills and adds tips to every recipe; from how to best adjust the flavor to how to best store leftovers, she brings comfort to potentially complicated recipes.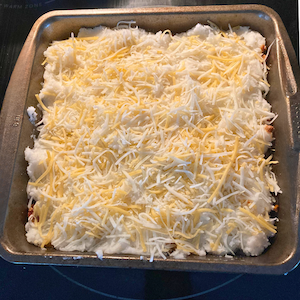 What We're Trying: Turkey Shepherd's Pie
Thanksgiving dinner often presents a common challenge: what to do with all those delicious leftovers? This shepherd's pie is an excellent solution for using up leftovers while also creating a new, flavorful dish that everyone can enjoy!
Thanksgiving Leftovers with a Twist - mashed potatoes, turkey, veggies mixed with ketchup, chili powder, and cheese - create a new flavor profile to fight the typical boringness of leftovers.
Extra Flavor - We recommend adding basil and rosemary to your turkey mixture for a more traditional meat-pie flavor.
Chopped Turkey in Place of Ground - We used ground turkey as specified by the recipe. When speaking with a professional chef, it was agreed that chopped turkey would slightly change the texture but still present a great flavor!
Tips from a Chef - We recommend pouring gravy over the meat mixture before adding potatoes for a thicker pie.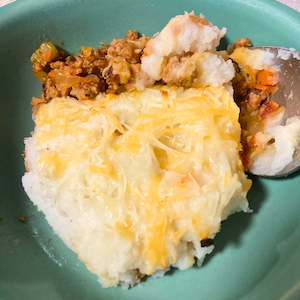 Meet the Author
Eva Longoria, who you may recognize for her role as Desperate Housewives' saucy Gabrielle Solis, began cooking at the young age of six years old. She has always been fascinated by the skill of cooking and can often be found making large meals in her home kitchen minutes before walking the red carpet. Eva prioritizes her family having a warm meal on the table every evening, making simple and delicious recipes of great importance with her busy schedule. Her recipes originate from her Mexican heritage, her upbringing in Texas, and her trips abroad, adding a variety of flavors and ingredients your family and friends will all enjoy. This book combines these recipes with tips and stories, making it a fun read and valuable resource for the everyday home cook.