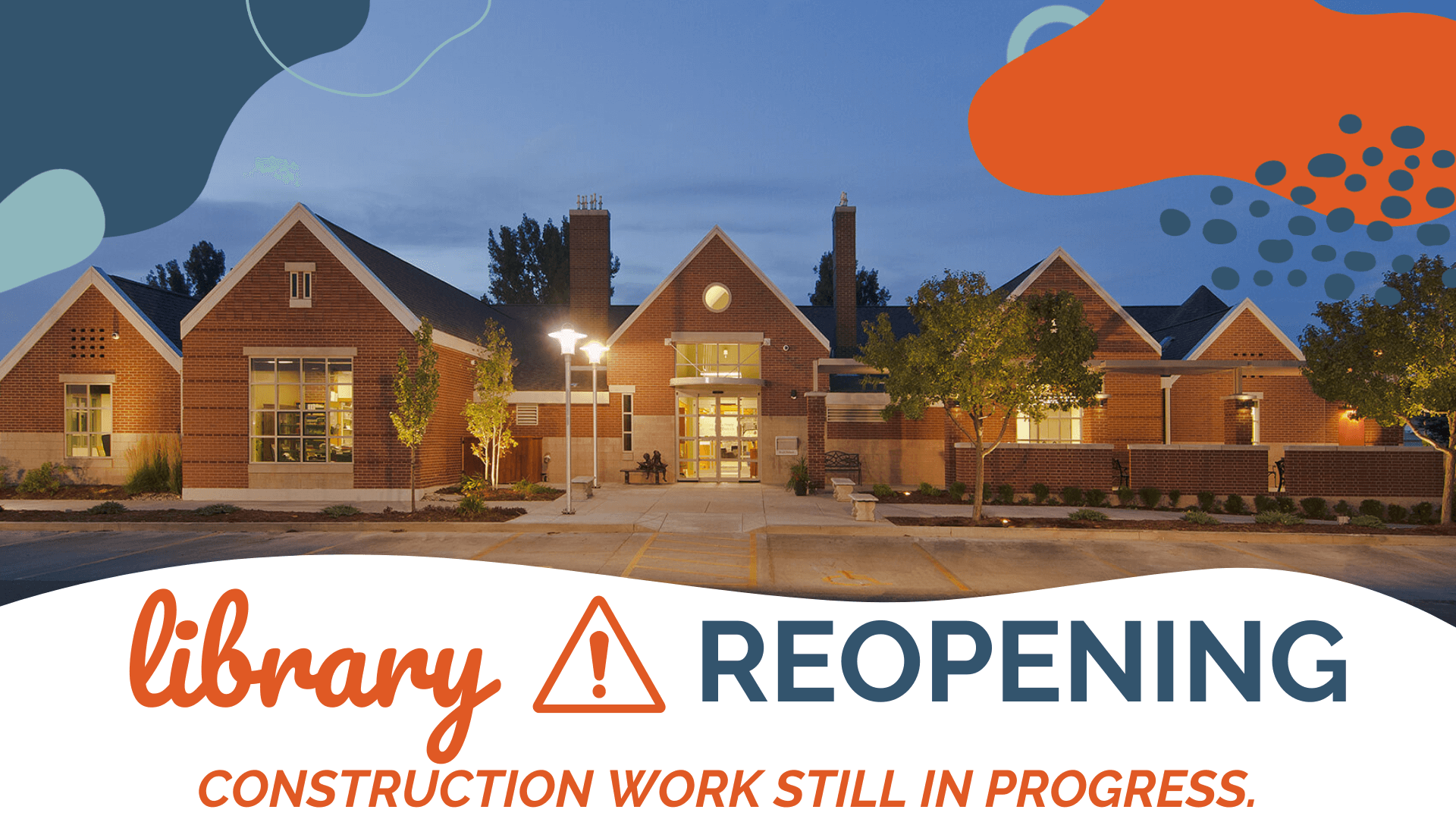 Windsor-Severance Library Reopening: Important Information
Welcome back to the library! We know how much our patrons like to browse our collections. After a three-week closure during the most disruptive phase of the remodel, the Windsor-Severance Library reopened on Monday, January 30, 2023, resuming regular operating hours. Construction work on the Windsor-Severance Library's remodel is still in progress.
In order to install new doors, the main entrance to the library will be closed today, Monday, March 20, and tomorrow, March 21, 2023. The library's entrance and exit have been temporarily relocated to a door on the side of the building through our large programming room. Additional details include:
We posted signs posted that will point you in the right direction.
Please return items via our drive-through book drop or inside the building instead of the front door book drop, which will be closed as well.
Please call the library at 970-686-5603 if you have any questions.
Construction is Ongoing: construction workers will still be active on site, and certain areas of the building will be closed to the public until all work is completed. 
Things to keep in mind since this is an active construction site:
Do not enter areas with caution tape or cones. 
Signs, cones and caution tape will be displayed when an area is closed off to patrons. 
Supervise children at all times.
Furniture: all of the new furniture has arrived and been installed in the building.
Painting, drywalling, and carpet installation may be occurring. If you are sensitive to smells, you may prefer to use our curbside pickup instead.
If you can't find an item, please ask the staff for help. 
Renovations will not be completed until spring.
Library Services: following the library's reopening, there will be some temporary changes to our services. See below for details.
Book drops: are all open and accepting returns.
Computers: public access to computer workstations for adults, teens, and kids are available. You can also print from the public computers as well (if you have questions, please ask the staff).
Library Programs and Events: have almost all resumed in person. If there are any changes, those details will be shared on the registration pages for each program or event.
Reserving Rooms: rooms cannot be reserved at this time.
Reopening celebration: after the renovations have been completed we are tentatively planning a re-opening event to celebrate with our patrons and the community. As of now, we are planning to hold the event on Sunday, April 23 from 1:30 to 3:30 pm. As soon as we have all details finalized, we will announce the celebration on our social media platforms and have an event on our website.